Several cities in Europe watch the level and the access of their containers
In order to prevent unnecessary travel of garbage trucks, some cities in Europe and Switzerland (including St-Gall) use our TRP to measure the filling level of containers. This allows to save in the long term and to watch remotely the filling of containers to avoid that the people put their garbage outside of containers when they are full.

The remote observation of the level allows to plan better the routes of garbage trucks , so allowing to optimize the travels.
In St-Gall, our system of access control was integrated into buried containers. A smart card allows to open the container. The advantage of this system is that he allows firstly to limit the access to the only inhabitants of a district and secondly to secure the access of the container by preventing, for example, children from falling inside.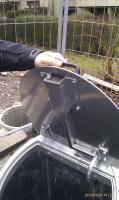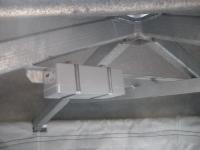 Tetraedre Sarl Company, Copyright ©1999-2020